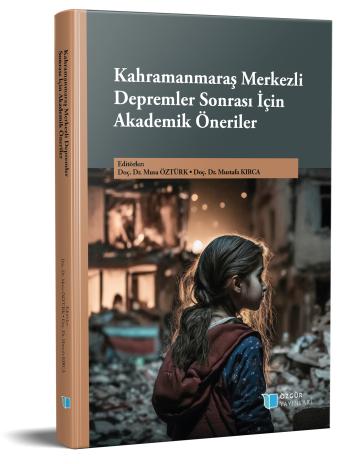 Academic Suggestions for the Aftermath of Kahramanmaraş Centred Earthquakes
Synopsis
While we were preparing to celebrate the 100th anniversary of our Republic with enthusiasm, millions of our people were devastated, hundreds of thousands of our citizens were injured and more than fifty thousand people lost their lives due to the earthquakes that occurred on 06 February 2023, centred in Kahramanmaraş. With the destruction caused by earthquakes and aftershocks, the trauma caused by them and the insufficient facilities, countless kinds of victimisation were experienced simultaneously, while those trapped under the rubble tried to hold on to life, those who remained outside had to struggle with inadequate facilities and poor climatic conditions. In this disaster, which is one of the biggest disasters in the history of humanity, our people, who acted selflessly with the Anatolian consciousness, worked hard to deliver all the means they could to their brothers and sisters and demonstrated a spirit of solidarity that will set an example for the whole world. Our citizens, non-governmental organisations, relevant units of our state and international organisations have attempted to organise aid in areas such as food, clothing and shelter while engaging in search and rescue activities. In this process, although the magnitude of the earthquakes, the frequency of aftershocks, the large number of destroyed independent sections and the unfavourable climatic conditions have been taken into account, it has become clear that the aid should be better planned and organised more effectively. This book is the result of academicians coming together to meet this need and putting forward their knowledge in their fields of expertise in a way to shed light on the question of "What can be done". It includes scientific studies and policy recommendations in terms of social, economic, psychological, technical and health.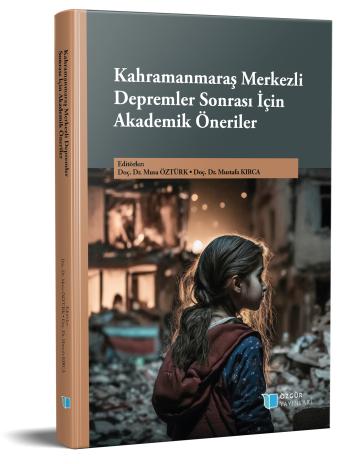 How to cite this book
License
This work is licensed under a Creative Commons Attribution-NonCommercial 4.0 International License.
Published
March 28, 2023
ISBN
DOI
Copyright (c) 2023 Musa Öztürk, Mustafa Kırca